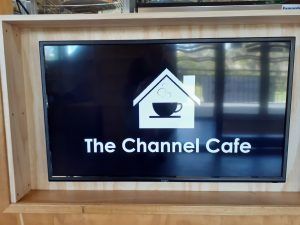 The Channel Cafe in the Channel Museum at Margate is a place where holiday-makers and locals can mingle and relax over coffee or a light meal. The new managers, Joe and Rose, welcome you seven days a week from 9am to 3.30pm.
Phone 0468 832 020
There is more in the museum than most visitors expect. The cafe provides a great place to take a welcome break during our visit to the museum.
The cafe has a delicious range of tasty snacks and hearty homemade lunch meals. A range of hot and cool drinks are also available - the coffee is great!
Group deals
The café provides special offers for groups covering morning/afternoon teas and lunches.
Seniors' discount
10% discount on food and drinks for Seniors Card holders every Tuesday
Gift shop
The gift shop offers cards, books, art, and locally produced craft and produce that showcase the artistic pursuits of Channel people.