Our Inspiration
Mr J.B. 'Jim' Waldie, a descendant of early Channel settlers, founded the Channel Museum in Snug back in 1977. Jim was passionate about the spirit of the early settlers - the whalers/timber cutters, shingle splitters, bullock drivers, pit sawyers, early sailors, and river craft men. He wrote:
"We owe it to our early settlers to keep their memory before the present generation."
Our Facilities
The Channel Museum moved to its present, more spacious 700 sq.metre purpose-built facility in Margate, and welcomed the first visitors on 28 July 2012. Our extensive artifact collection has been amassed over the past 42 years, and now includes more than 6,000 pieces. Our collection is mainly comprised of common everyday items that have been used and donated by the residents of the Channel community.
Recognition of our work.
In 2017, we were awarded a Bronze Award for Cultural Tourism by the Tourism Industry Council of Tasmania.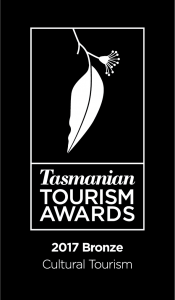 Our Volunteers, Members, and Friends
The Channel Museum is managed & operated by over 40 volunteers. Our volunteers are local residents - many of them are descendants of our early settlers. They offer visitors unique insights into the local area, along with an enthusiastic authentic narrative- perpetuating Jim's passion.

We stay in regular email contact, updating the "Friends of the Museum" group with the happenings at the Museum.
We welcome new members and encourage them to become volunteers and to actively participate in all aspects of the Association's activities.
Benefits of being a member
The satisfaction of supporting a community organisation dedicated to the discovery, documentation, preservation, and sharing of our heritage and culture.
You will be able to attend quarterly general meetings and to nominate for positions on the committee.
You will receive our notifications and invitations to events etc.